Hindu India Shuts Down Compassion Aid – Tim Hanna
Tens of thousands of poverty-affected children abandoned by their government
"It's just been a tragedy all round. 147-thousand children, more than 580 church partnerships we've been working with for 48 years, it's just a tragedy that it's come to this," CEO Tim Hannah confirmed.
The very fact they've not been given clear reasons gives them reason to think Hinduism is the reason.
'Compassion's India sponsorships to end 15th March'
Compassion Australia has been assisting India's most needy children for 48 years, but sadly the aid group's child sponsorship is about to end on the 15th March.
Tim Hanna has told Vision listeners the Indian government had put a freeze on the funds sent to India meant to enhance the lives and welfare of  Compassion's designated recipients.
"Probably around the middle of last year we discovered the Indian government had put this freeze on the funds that we were sending to our Indian offices to be distributed to the churches and thereby supporting the children in the Compassion program," Tim said, saying the government hasn't told them exactly why this is happening, not only to Compassion but other NGOs have been affected as well.
'Compassion is a Christ-centred, church-based organization serving children in poverty'
"We think there might be some reasons but it's just been a tragedy all round. 147-thousand children, more than 580 church partnerships we've been working with for 48 years, it's just a tragedy that it's come to this," Tim lamented.
20Twenty host Neil Johnson eluded to the rise of Hindu nationalism may have had an influence. But Tim Hanna was more diplomatic, suggesting there may be two strong reasons.
"One is, I think the Indian government with its growing economy and improving economic situation is probably wanting to cut down on foreign NGOs coming in, with the expectation of wanting to see if they can look after their own people," Tim said, as though to soften what appears to be a religiously motivated decision.
"We are a distinctively Christian, Christ-centred, church-based organization wanting to serve children in poverty. The motivation for our response is our faith in Jesus and I think that has obviously got something to do with it as well," Tim replied.
'India's economic growth has only widened the gap between the rich and the poor'
Although India's economy has been undergoing tangible growth in recent times, it's not considered to have reached a level where it can attend to the needs of its poor, particularly its poverty-stricken children.
Tim Hanna believes India's economic growth has only widened the gap between the rich and the poor.
"We hear about the things that are happening at a high-end level but the poverty is enormous. In some pockets particularly, you wonder how people even exist.
"It's very much a nation still in great need and that's what causes this problem to be even more disastrous and tragic for us, particularly for the kids and their families," Tim shared.
'It's hard to imagine a country would let this happen – why would you not want your children to be helped?'
As far as the Compassion staff serving in India are concerned, there's two offices, one in Calcutta and one in Chennai with altogether 127 local staff who make sure the program is implemented through the local churches.
But Tim Hanna's still reeling from the impact of the India decision.
"It's hard to imagine a country would let this happen. It's uncharted territory for us. You would wonder why would you want that to happen to children getting some help and some hope in your own country?" Tim queried.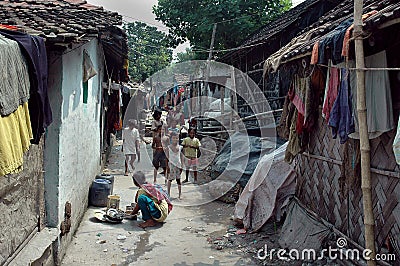 It's worth repeating. No less than 147-thousand children are, in effect, being thrown on the scrap heap of life by their own government. Is that a prime example of insanity, let alone a form of abuse?
'The local church has been amazing'
But Tim Hanna had nothing but praise for the churches involved with Compassion's ministry in India.
"The local church has been amazing. And in many cases it will continue to run its programs for families that have been receiving Compassion support. They won't have the same resources obviously because that sponsorship makes a difference to how much you can do," Tim commented, repeating the local churches commitment to many of Compassion's Indian children.
"We're trusting that will happen because the local church is the local church and makes a difference in itself. But they won't have the resources that provide for education, health care and food security," Tim said.
It's India's Ministry of Home Affairs where the walls have gone up. In recent times they've blocked funds designated to pay Compassion staff their wages.
"Yes, they've put a freeze on our funds going from the bank to our local staff, which then gets distributed to the local churches and the families," Tim confirmed, saying the government department has been doing this for eight months.
'Australia's India child sponsors – what this means for them'
"We've had some funds in reserve there but they've run out. That's why the 15th March is such a crucial deadline. We won't be able to have any staff employed to make sure all of those things that are part of our holistic child development program actually take place," Tim informed, before referring to the sponsors themselves here in Australia and what this means for them, having built up relationships with their sponsor children.
"Of the 147-thousand children, around about 8-thousand are sponsored by over 6-thousand Australian sponsors who support these children in India," Tim tabled, saying the rest are sponsors in other countries.
"Since we've had the freeze on funds, people who are sponsoring children in India have had their contributions placed in a separate holding account in the hope of a positive resolution," Tim explained, but that appears to not be the case.
Tim Hanna said they'll be contacting every supporter to find out what they'd like to do with their contributions.
'India's Compassion children to receive a farewell letter'
"Our ideal would be that these sponsors would sponsor from one of the other 25 countries we work in and not let the fight against poverty take even one small step backwards. That's obviously what we would want to do," Tim suggested, but confirmed that would be a decision for the sponsors to make.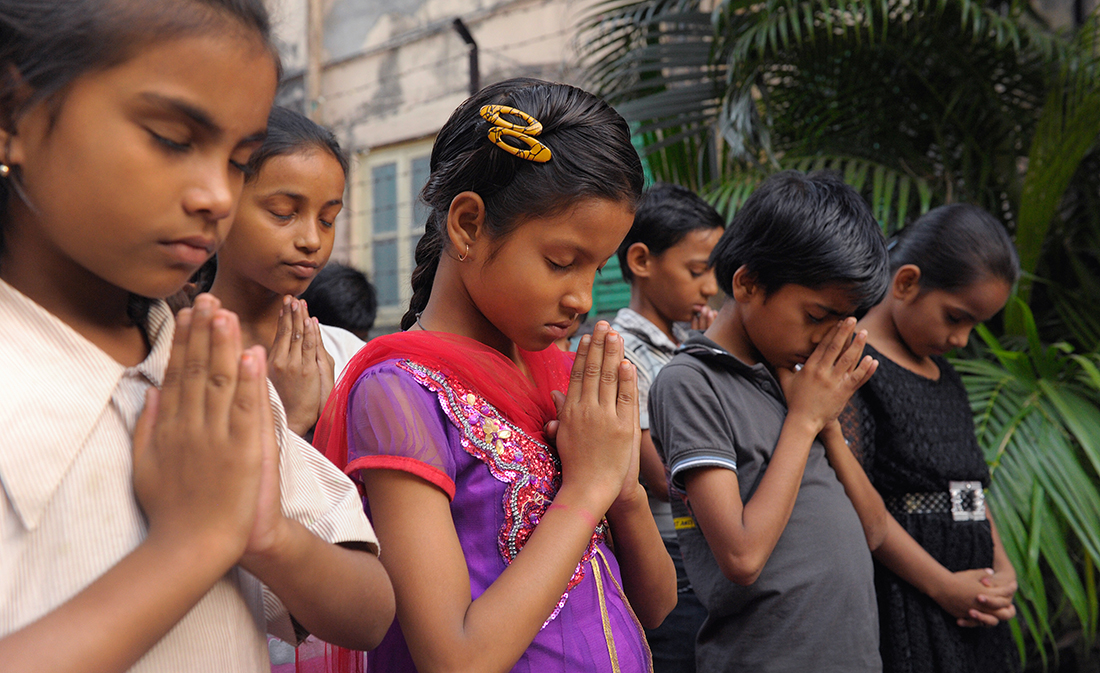 But as far as the Indian children are concerned, they're likely to receive a final letter from their sponsors.
"We're going to endeavor to get a final letter through from supporters and sponsors to their children so there is some positive conclusion and end to that process."
"It's devastating and it's tragic. We never planned for this, we wouldn't have imagined this, but it's happened," Tim concluded, repeating the hope that a final farewell letter will get through to each child.
If you would like to listen to the audio interview click play below
Footnote:
Compassion CEO Tim Hanna was a senior pastor for more than 30 years and a former lecturer at the Australian College of Ministries. In 2008, he took the role of National Director of Church and Mission with Compassion Australia before becoming the CEO of Willow Creek Australia. After serving there for two years, he returned to Compassion as CEO in 2010.
Tim is passionate about seeing the church grow and empowering those who find themselves without resources, choices and hope.
"Our team come from different walks of life, with one thing in common: a passion to see children lifted out of poverty in Jesus' name.
We have over 150 committed team members and many more volunteers who offer their time, energy and skills to help fulfill our mission." (Tim Hanna).
https://www.compassion.com.au/